Nearly all businesses rely on technology—whether accepting payments, billing, processing payroll, communicating with clients, or working remotely—technology that is always available, fast, and easy to use are top priorities. Yet, managing IT and ensuring that technology is up-to-date, safe, and reliable can be time-consuming and costly for small to mid-sized businesses. Enter: Managed IT Services from a Managed Service Provider.
That is what draws many businesses from law firms to construction companies and even school districts to managed services for IT. Hiring IT employees with the right credentials to provide not just on-site support but also protect an organizations' data and keep hardware and software up to date and available 24/7/365 is simply a bigger time commitment, financial challenge, and skillset requirement than using managed services.
The Challenges of Capacity and Advancing Technology
IT teams are comprised of experts in their fields whether that be cybersecurity, databases, infrastructure, or applications. Individuals simply don't have the capacity to know and stay up-to-date in all of those areas while providing ongoing support to meet business needs.
For example, according to the Gartner Group, between 20% to 50% of all help desk calls are for password resets alone. Dedicating precious IT resources to this type of support issue creates a quandary in every organization. Password resets are a required best practice fail-safe for security, but maintaining staff to address password resets and potential other access issues involves different skill, and therefore, cost levels. Do you hire a team of IT support specialists, network technicians, or cybersecurity pros or simply use a managed service provider to cover all your organization's needs?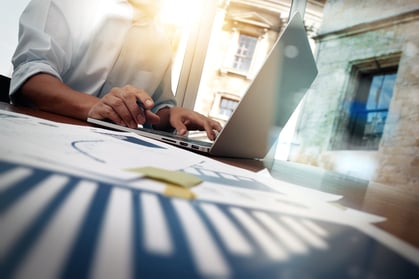 Here are some of the considerations and benefits of managed services.
Why Many Organizations Choose a Managed Service Provider (MSP)


1. One monthly payment eliminates large capital expenses and incremental costs
Predictable pricing

Reduced overall costs

Improved cash flow
2. Peace of mind and network security even with expanding cyberthreats
Ongoing safeguards against breaches or attacks, including 24/7 monitoring

Timely responses to actual or suspected cyber events